2021-06-29
FlyArystan launches Shimkenti-Kutaisi-Shimkenti airline from July 14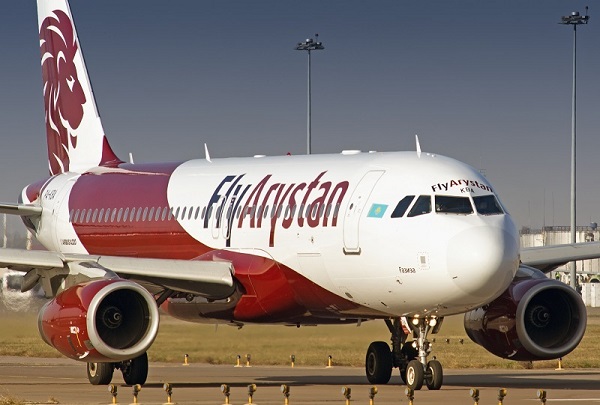 FlyArystan launches Shimkenti-Kutaisi-Shimkenti airline from July 14
Kazakh low-cost airline FlyArystan flies to Kutaisi from another Kazakh city. According to the airline, from July 14 FlyArystan will start operating the Shimkenti-Kutaisi-Shimkenti airline. The flights will be operated 2 times a week by FlyArystan on Airbus A320 aircraft. The ticket price (one way) is 29,999 tenge.
FlyArystan currently operates flights to Kutaisi from Atyrau, Aktau and Nursultan.
FlyArystan is the first Kazakh low-cost airline to be established in 2018 and is a subsidiary of AIR ASTANA. The airline operates mainly AIRBUS A320 aircraft.
We would like to remind you that from March 1, the procedures for entering Georgia from Kazakhstan by air have been simplified. Citizens of Kazakhstan can cross the Georgian air border with a negative answer to the PCR test. Citizens of any country, which is a document confirming the full course of any co-vaccine (two doses) at the border, will be able to enter Georgia by air from any country. As for Georgian citizens, they must have a PCR negative test to enter Kazakhstan, including vaccinated citizens.